12" Orange Polished Metal Adhesive Vinyl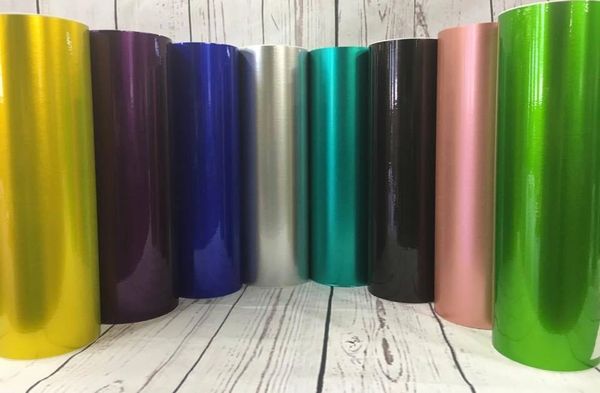 12" Orange Polished Metal Adhesive Vinyl
Super Shiny! Shimmer, Metallic Finish!
ORANGE POLISHED METAL
Adhesive VINYL
**INDOOR**
**OUT DOOR**
**Adhesive Back-NO HEAT REQUIRED**
**Compatible with ANY BRAND CUTTER**
**5+ YEAR OUTDOOR LIFE**
**2.7mm Thick**
**Metallic, Non-Mirrored**
Professional Quality Vinyl for any application:
-Signs
-Banners
-Crafts
-Decals
-anything imaginable!
Works with ANY Brand Cutter!
Polish graphic film offers a brilliant, chrome-like finish! This versatile product adds the shine of smooth metal to packaging, displays, signs, and decals. Use it as a primary element to achieve the look of real, high-shine metal, or as a complementary accent to add just the right amount of color and shine. And through Creative Film Corp's second surface manufacturing process, you get a surface as smooth as it looks and perfect for printing:
Eco-Solvent, Solvent Ink Jet, Thermal Transfer, Screen Printing, Hot Foil Stamping, Flexo Printing and Offset Printing.
**NOTE: Films are not coated for use with water-based (household) inkjet printers.**
For best results, apply dry.
If you prefer to order a solid roll of multiple feet, simply select "yes" for continuous roll. By selecting yes, your footage will remain uncut. If yes is not selected, individual 12" x 12" sheets will be shipped.