Carbon Fiber Adhesive VInyl Film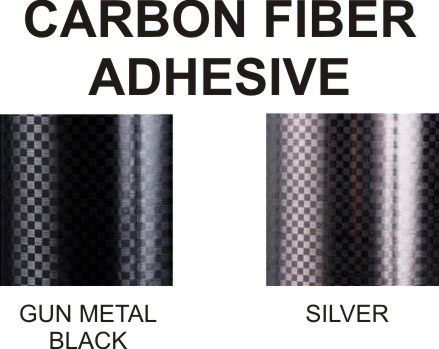 Carbon Fiber Adhesive VInyl Film
12" x ANY LENGTH
Qty of one will equal (1) 12" x 12" square.
For rolls, enter total number of feet as quantity and choose "yes" for continuous roll.
If "yes" isn't chosen, each additional sheet will be sent as individual 12" x 12" squares.
Valued for its impressive strength and stiffness-to-weight ratios, carbon fiber fabric is a mainstay of the marine and autobody finishing businesses. This subtle pattern is ideal for attracting the discerning male eye to packaging, labels, and signage. Achieve the look of this sophisticated industrial fabric with the cost-effectiveness of this PVC based film. This is the SILVER CARBON FIBER version, a 1mil (.001") PVC film, in a 24" by 10yd roll. This is the PRIME SERIES,which has an almost unlimited indoor lifespan, and will perform outdoors for 5 to 6 years.