Sugar Skull Charm Tibetan Silver Metal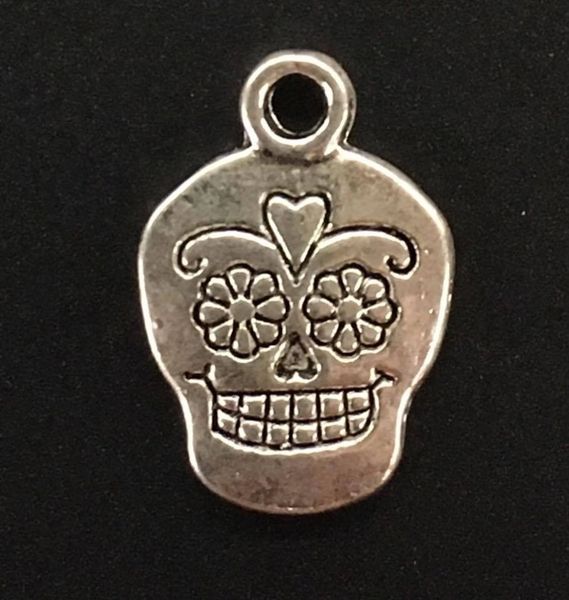 Sugar Skull Charm Tibetan Silver Metal
Super Shiny SUGAR SKULL (2 sided) Charm
Perfect to add to key chains or wear as a charm on a necklace!
Great quality, strong material
*Please see picture with ruler for size representation*
Please note: Pictures are incredibly hard to take of the charm due to the shine. These are well crafted, clear charms that the picture doesn't do justice!