German Carbide Tipped Cutting Blades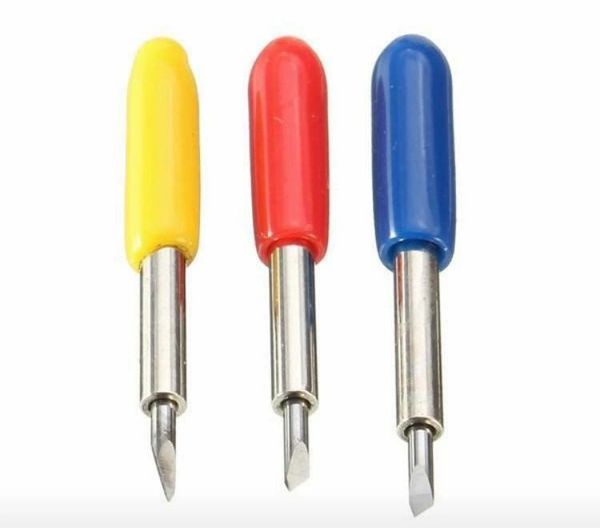 German Carbide Tipped Cutting Blades
The cutter blades ar this incredible sale price is limited to two per order!
Features:
Application: Compatible with most modern vinyl cutting machines such as Roland, Mimaki, Graphtec, Cricut, RoboCraft, etc.

Long life span

Resistance, high hardness.

Blades are imported stainless steel

Carbide tip with greater strength and hardness (HRA93) super sharp tip for faster cutting
Specification:
Brand new

Made of Aluminum alloy (surface oxidation), Tungsten steel(blade)

Plotter Holder Size: 45*29 *11mm

Cutter size: Handle diameter: 2mm, Overall Length: 22mm,Tip diameter: 1.0mm

3 Angles: 30°, 45°, 60°,

Orders with more than two blades will only receive TWO and a refund will be given for any additional blades ordered.