10 pack Heat Transfer Silicone Cover Sheet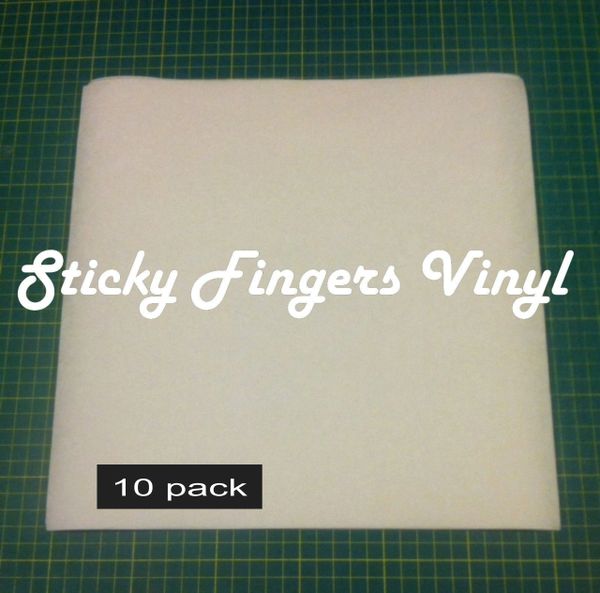 10 pack Heat Transfer Silicone Cover Sheet
An AFFORDABLE Alternative to Expensive Teflon Sheets!
Silicone Treated
HEAT TRANSFER COVER SHEET
10 Pack
(12" x 12" each sheet)
Never Buy Another Expensive Teflon Sheet Again!
These sheets are PERFECT for covering your Heat Transfer Application
**Use with ANY Type of Material**
**Equal Transfer of Heat**
**Leaves NO Residue**
**Place inside of the Shirt/Bag to prevent sticking or bleeding of design**
**Multi Use Sheets-Use EACH Sheet DOZENS of Times Before Replacing**
**Disposable When Ready for a New One**
Teflon Sheet get stained with garmet dye?
NEVER RUIN another item from transferring clothing dye with these sheets!
Environmentally Friendly! 
Super thin paper-type material is biodegradable-won't lay around for years like Teflon!