Holographic Multi Lens Adhesive Vinyl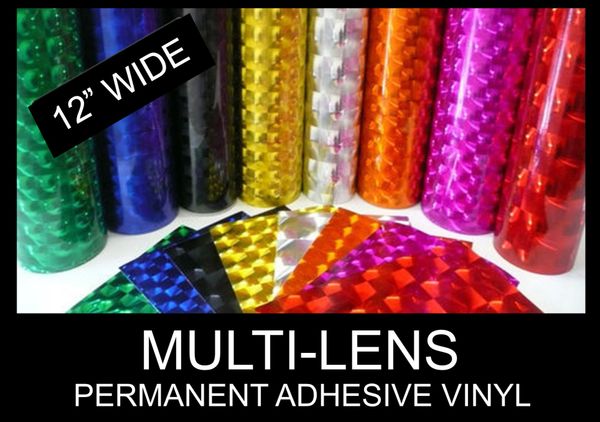 Holographic Multi Lens Adhesive Vinyl
StyleTech Brand Metalized PVC Films offer tremendous variety for specialty signage and everyday use.
Features:
Features: Excellent Cutting & Weeding
Thickness: 3 mil PVC< Metalized
Adhesive: Permanent Acrylic Adhesive
Liner: 90# Release Liner
Durability: Up to 1 year Exterior
Size: 12" x 12".
If multiple footage is purchased, vinyl can be left as a continuous roll.
Continuous Roll: "yes" to leave all multiples as a solid roll. (ex: qty of 5= 5 ft roll)
Choose "no" if you prefer individual 12" x 12" sheets.