Lilly Pulitzer Inspired-Circle Frame Aluminum License Plate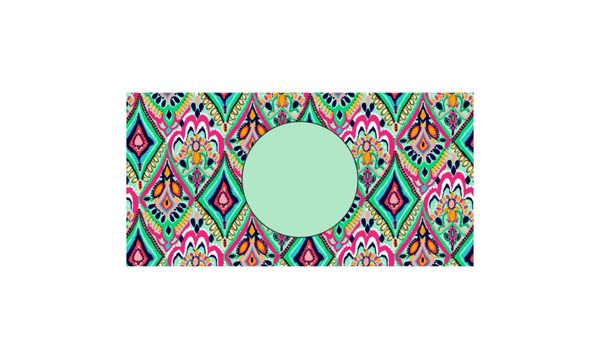 Lilly Pulitzer Inspired-Circle Frame Aluminum License Plate
Professional Digitally Printed Aluminum (0.25) License Plate Blanks
Add your Own Monogram with Sharp, Clear Patterns; Professionally Printed to Offer Long Outdoor Life.
Smooth Surface: NO FADING, NO PEELING, NO CRACKING - NOT a Vinyl Overlay. These are commercially printed.
Plates Feature a Full Pattern with Circle Frame for Monogram or Lettering
Average Retail Price for a Completed Plate is $18.99. Add Monogram to Resell for $10+ Profit easily!
**We Do Not offer Custom Monogramming**
*PLEASE NOTE: Custom printed items are subject to a 1-2 day delay in shipping and are not available for immediate pick up.