Lilly Pulitzer Inspired-Circle Frame Aluminum License Plate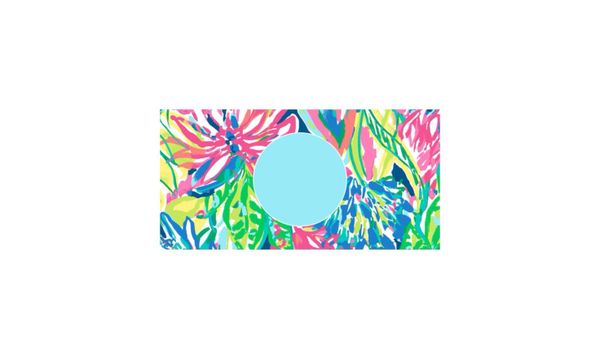 Lilly Pulitzer Inspired-Circle Frame Aluminum License Plate
Professional Digitally Printed Aluminum (0.25) License Plate Blanks
Add your Own Monogram with Sharp, Clear Patterns; Professionally Printed to Offer Long Outdoor Life.
Standard License Plate Size with 4" Center Circle. 
Smooth Surface: NO FADING, NO PEELING, NO CRACKING
PLATES ARE NOT A VINYL OVERLAY! They are commercially printed onto the plate for permanent results.
Plates Feature a Full Pattern with Circle Frame for Monogram or Lettering - Ready to accept vinyl or paint!
Average Retail Price for a Completed Plate is $18.99. Add Monogram to Resell for $10+ Profit easily!
These are sold as BLANKS ONLY - We Do Not offer Custom Monogramming
Our company logo is shown on top of the picture to reduce others from using our images illegally and will NOT be on the printed plate.
The center circle is a dedicated color. We chose a complimentary color to match each plate. Center circle colors may not be substituted or replaced.