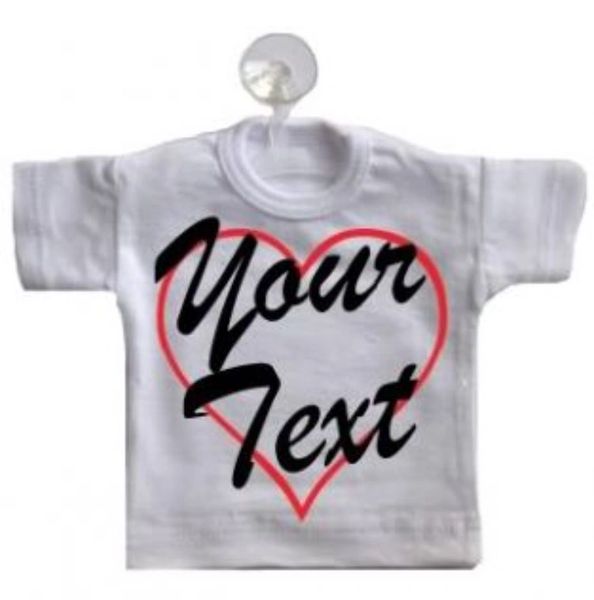 Mini Tee Shirt Blanks
Miniature cotton T-Shirt Blanks ready for customization! Create matching outfits for a special little girl and her doll with these shirts sized perfectly for American Girl dolls! Also fits 12"-15" teddy bears! Make one of a kind designs using paint or SISER EasyWeed or show your school spirit with your high school logo! 

HINT: Some small businesses use these shirts for advertising their custom printed products. Fasten with a suction cup to display shirt on a car window or store window for eye catching advertisements! 
Receive maximum attention in a tiny way. 
Available in black or white
100% cotton
Sold individually or per pack
Size: 6.0" (bottom width of T-shirt) x 6.5" (from shoulder to bottom of T-shirt)
Creatively promote your business with Mini T-shirts
Use them to make memorable business cards
Not recommended for a pet  
4 PACKS:Choose "split color" for (2) of each color or "same color"  for each shirt to be the same color