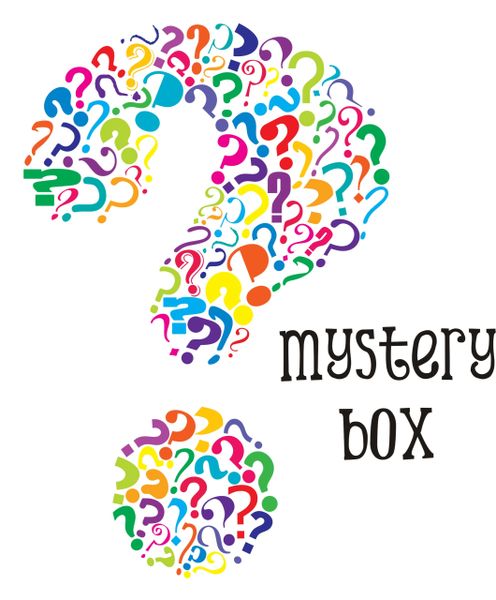 MYSTERY BOX
NEW SURPRISES EVERY ORDER!
No two boxes are the same!
Each MYSTERY BOX will be packed full of assorted vinyls, craft supplies, monogram blanks.....ANY ITEMS LISTED ON THIS WEBSITE!
BOXES ARE GUARANTEED TO INCLUDE MORE THAN ITS VALUE!!
$10 BOX WILL CONTAIN $15 WORTH OF ITEMS
$25 BOX WILL CONTAIN $35 WORTH OF ITEMS
$50 BOX WILL CONTAIN $65 WORTH OF ITEMS
Box contents will vary and may include: adhesive vinyl, heat transfer vinyl, digitally printed patterns, key chains, koozies, bags, hats, t shirts, squeegees, tweezers, holiday items, specialty vinyls, sample rings, license plates, shipping supplies, transfer tape, DIY components, teflon sheets, jewelry, ribbon, Popsicle holders, magnetic blanks, garden flags, snuggle bunnies....literally ANY ITEM sold at Sticky Fingers Vinyl!!
No product selection permitted.
* Please note: No two boxes are exactly the same; however, if more than one box is purchased, repeating items can occur. The entire box will not be exactly like any other, but some contents may repeat.
Mystery boxes typically ship separate from other items ordered and are excluded from any free shipping offers.