Plastic "Merry Christmas" Holiday T-Shirt Bag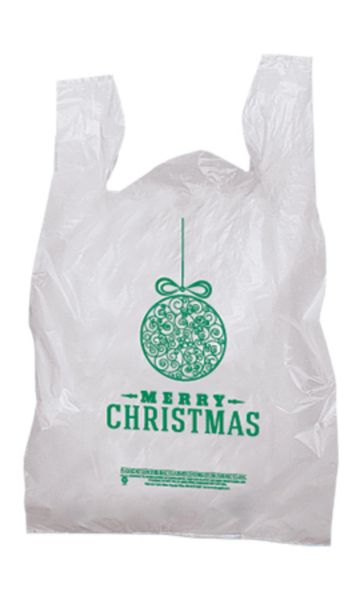 Plastic "Merry Christmas" Holiday T-Shirt Bag
Medium Green Ball Holiday T-Shirt Bag

Features :
• 11 ½" x 6" x 21"
Standard Supermarket Size
• Bag Size Includes Handles
• Thickness: .48mil HDPE
• Fits bagging stands
Description :
The Medium Medium Green Ball Holiday T-Shirt Bag takes the construction of our most popular bags and adds some Christmas Spirit. The "thank you" bag is a wonderful way to show your customer that you appreciate their business, and this particular bag says it with holiday cheer! In a standard size, measuring 11.5" x 6" x 21", these plastic t-shirt bags are an economical choice for packaging general merchandise during the holiday season. Featuring a Green Ornament design customers will love taking home their purchases in these thank you bags! All of our t-shirt bags are in stock and available for immediate shipping.