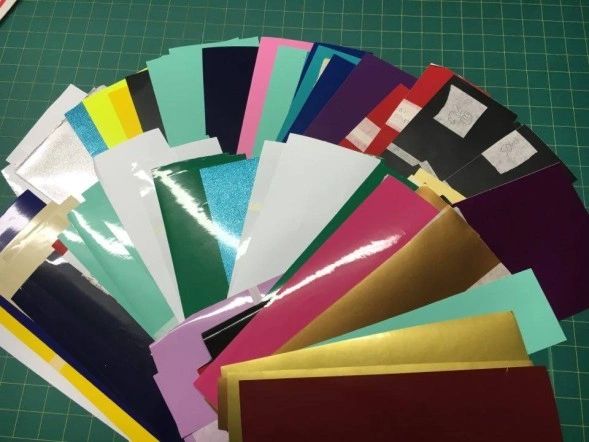 Scrap Packs
Scrap Packs! Choose from 50+ pieces or 100+ pieces 
of assorted size Oracal 651 Permanent Adhesive Vinyl Scraps
Each piece of vinyl is 12" long and width ranges from 3" to 6", with the majority at 4".
"Scraps" means each piece has an imperfection that can include off sized cut, tape attached, contain a wrinkle or bubble, scratched surface or otherwise less than 100% perfect. There is still much "good" left of each piece and is perfect to expand your color selection for small projects. Although we try very hard to give you the best assortment of colors, there is NO selection of colors permitted for the scrap packs and may contain multiples of any color.  As a bonus, we will also include scrap pieces of specialty vinyls such as: glitter, chrome, patterned, etc. Specialty vinyl is limited to availability and will include random styles and/or colors.
No two packs are the same!