Specialty Adhesive Vinyls Sample Ring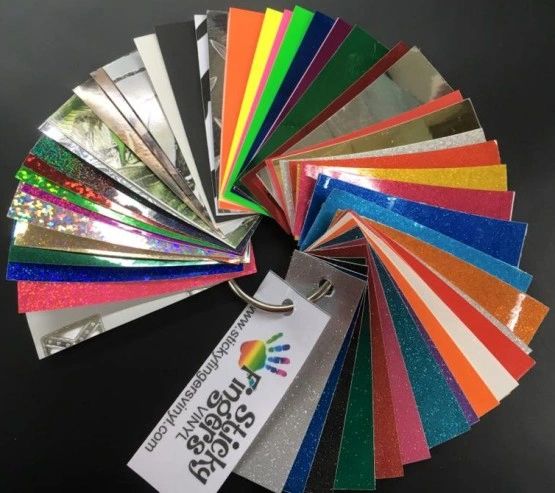 Specialty Adhesive Vinyls Sample Ring
1" X 3" Sample of each Specialty Adhesive Vinyl!
Includes: All Chrome Colors, (4) Camo Patterns, All transparent Glitter Vinyls, All Ultra Outdoor Glitter Vinyls, Etch, All Fluorescent Colors, Chalkboard, All Fantasy Films Glitter Colors, Zebra, Diamond Plate....plus MORE!
Keep this durable ring on hand to allow your customers to choose the perfect color of Glitter!
Each Sample piece is securely fastened onto a metal ring and comes with a printed color guide.