Sublimation Paper 8.5 x 11 Standard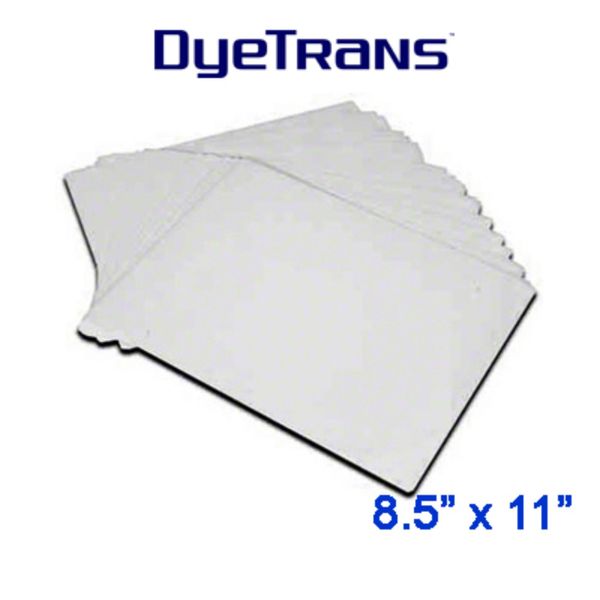 Sublimation Paper 8.5 x 11 Standard
DyeTrans™ Multi-Purpose Ink Jet Sublimation Printing Paper, 8.5" x 11", (31#), Use instead of Truepix™ or AccuPlot™. Suitable for all substrates except glass.
High grade sublimation paper that produces excellent results for most any applications: shirts, mugs, tiles, plastic, metals, wood plaques and more. Engineered to produce maximum color results with full image release for maximum color saturation. This paper has a special finish on the surface so the sublimation inks do not saturate into the surface of the paper and when applied to the product they produce consistent imaging results with full image release. This paper is for use with sublimation inks only.

Available in 5, 10, 25 and 50 packs.