6" Packs Ultra Glitter Adhesive Outdoor Vinyl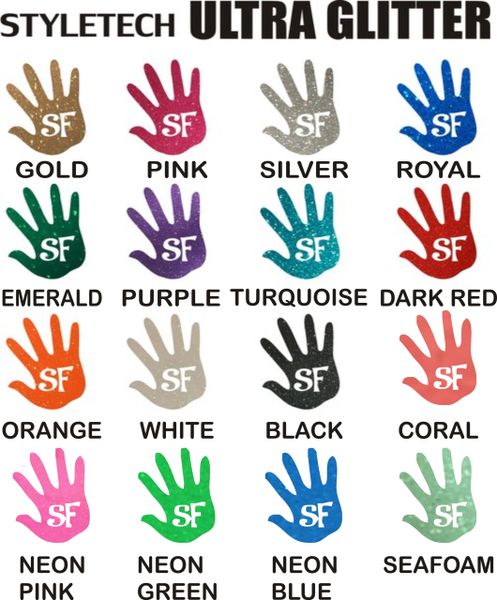 6" Packs Ultra Glitter Adhesive Outdoor Vinyl
ULTRA GLITTER VINYL
6" x 6"


**ADHESIVE**
**OUTDOOR/INDOOR**
**3 MIL, WEEDS WITH EASE**
**5+ YEAR LIFE**
**PERMANENT**
**WORKS WITH ANY BRAND VINYL OR CRAFT CUTTER**
Perfect for:
GLASS
WINDOWS
KEY CHAINS
TUMBLERS
WINE GLASSES/BOTTLES
DECALS
SIGNS
ACRYLIC
ANY SMOOTH, FLAT SURFACE!
StyleTech Transparent Glitter Films can be easily cut and applied allowing you to turn any smooth glass surface into a work of art. You can add color and privacy, creating an entirely new environment of light, space, dimension and visual effects.